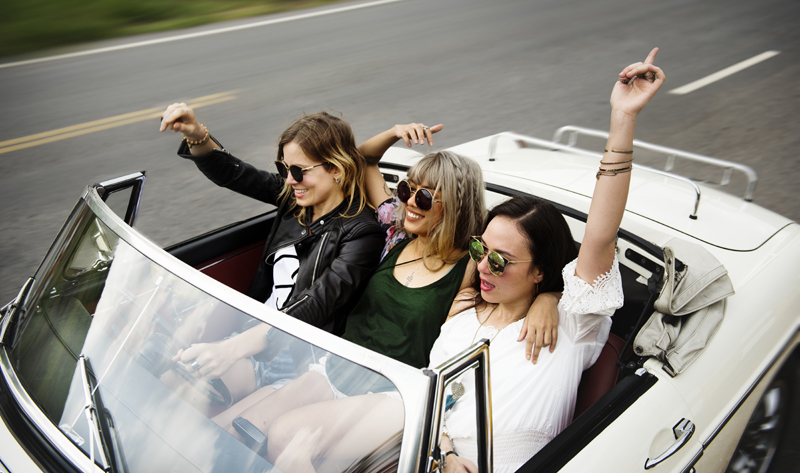 18 Aug

Preparing Your Car for a Long Road Trip During Summer

Road trips are great. You get to see more of the country than you would if you simply flew from one location to another. It's usually cheaper than flying. If you're traveling with friends or loved ones, it's a great way to bond.

The only downside to road trips is worrying about whether your vehicle is up to the experience. The good news is that there are some things you can do to prepare your vehicle for an upcoming road trip.
Four Weeks Before Planned Trip, Take Care of Major Repairs
About four weeks before the planned road trip you should have your mechanic look at your car and make sure there isn't anything major wrong with it. If they do find something, you should arrange to have those issues repaired in the next week or two. Getting the vehicle checked out should happen four weeks before your trip and all repairs should be done within two weeks of your anticipated take-off day.
Check the Tires
One week before your trip, you'll want to dedicate to your tires. Don't just look at them and decide that they're fine. Take them to your local tire store and have them inspected, filled up, and rotated. Don't forget to have the spare tire in your trunk done at the same time.
Get the Oil Changed
The week before you leave, you should have your oil (and a few filters) changed. Not only does this mean your car is operating with perfect oil, but it also means that you don't have to wonder if you have enough oil. When you're getting the oil changed, ask that they check and top off all other fluids.
Set Up a Safety Kit
Before a road trip, you should have a safety kit in your vehicle. The kit should contain basic first aid supplies, flares, and some simple automotive repair things. Keep this kit in a location that you can easily access if you get into trouble.
Join a Roadside Assistance Program
Don't underestimate the value of a good roadside assistance program, especially when you're in the middle of a road trip. They can help you with everything from flat tires, to running out of gas, to locking the keys in the car situations.
Are you in the middle of prepping for a big road trip? Bring it into us for a good checkup that will identify any potential mechanical issues that would ruin an otherwise perfect vacation.