We Smog Check all vehicles, All DMV smog Checks
Palmdale Smog Check is located in Palmdale, CA. We are a California STAR Certified licensed smog check facility. We smog cars, trucks, SUVs, vans, and even RVs. We also smog Hybrids and Diesel. Our qualified, professional and friendly staff will provide you with fast and convenient service. We pride ourselves with staying up to date and knowledgeable on the latest technology and practice, allowing us to provided better services to our customers. Our primary purpose is to make the testing process as swift and convenient as possible for you, because we know you all have your life and other important things to get back to.
Palmdale Smog Check centers is authorized by the State of California to perform both Regular and Test Only smog inspections. Palmdale Smog Check STAR Test Only center's main obligation is to perform a non-bias and accurate smog inspection. We are certified to inspect all DMV required vehicles. Palmdale Smog Check STAR stations are also Smog Check stations that meet higher performance standards established by the Bureau of Automotive Repair. State law requires that a percentage of vehicles have their Smog Check Inspections performed at a STAR Certified station.
---
What is California Smog Test?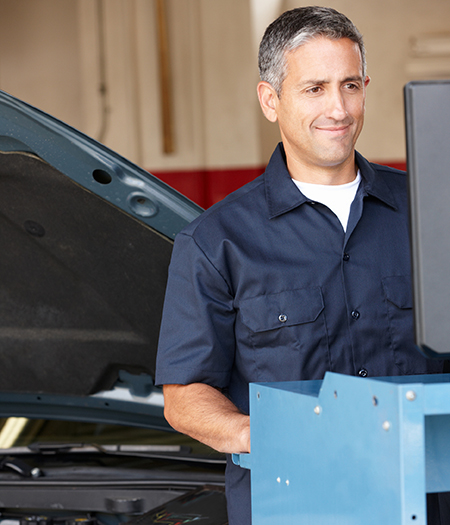 The Smog Check Program has greatly reduced air pollution created by millions of cars in California. According to the California Air Resources Board, the program removes about 400 tons of smog-forming pollutants from California's air every day. With no surprise, the California Smog Check Test is known to be among the toughest smog tests in the U.S. Although greatly reducing pollution created from cars, the California Smog Check Program did not meet its expectations. Studies have shown that the program managed to only reduce the two main polluting emissions by only 12.3% and 9.8%.
Smog Check:
• STAR Station
• DMV Smog Checks
• Smog Test Only
• Gross Polluter
• Diesel Smog Check
• Smog Check Certification
$29.95 Smog Checks – Just Mention This Website
We have the best prices on Smog Check in Palmdale & Lancaster, CA. Print out the coupon or mention this website to take advantage of these great rates. We provide the quickest smog check service in Antelope Valley.
Call us right now at 661-538-9135 or click here to set up an appointment online.
---
Do You Know if Your Car Will Pass Smog?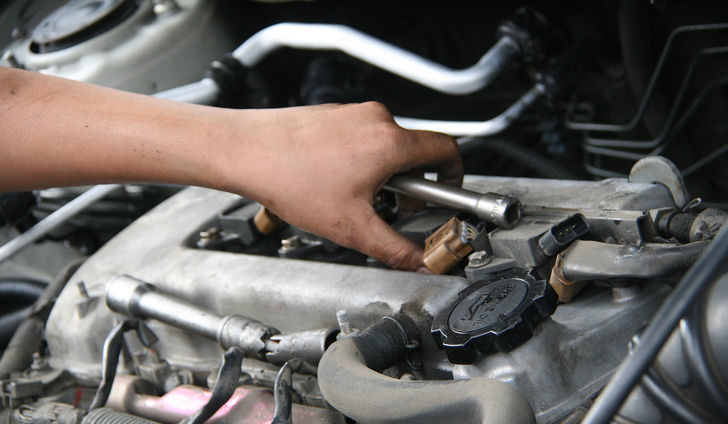 Keep your car properly maintained by doing all of the scheduled maintenance in a timely manner. Changing your oil, air filter, and performing tune-ups is critical in order for your car to run properly and efficiently.
If the Check Engine Light ever comes on, take your car to a qualified repair shop to have the problem properly diagnosed and repaired. The purpose of the Check Engine light is to warn you that your emission control system is malfunctioning and that your vehicle is releasing harmful emissions that is 150% over the EPA allowed maximum limit. While your car is in this state it can put extra wear on the catalytic converter and could cause other more expensive problems…..
Call us right now at 661-538-9135 or click here to set up an appointment online.